Archives by date
You are browsing the site archives by date.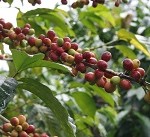 Coffee-roasting house Peeze in Arnhem introduced the first fair-trade and climate-neutral coffee on the market, last month. In the production chain of this fair-trade coffee, CO2 emissions are first reduced as much as possible; the remaining emissions are compensated by acquisition of coffee farmers' emission rights. Other agricultural products will follow. Peeze showed its new,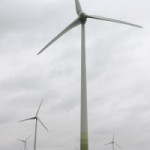 Sorry, we publish this article in Dutch only.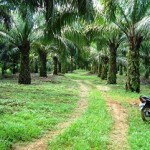 Sustainable supply chains are of great importance for the biobased economy, in terms of environmental conditions and respect for biodiversity, and also on issues of improving working conditions and farmers' incomes. In recent years, many labels have been created for safeguarding sustainability – but can companies and consumers rely on them? The Dutch Environmental Assessment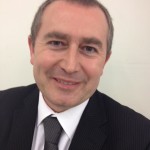 'The unique feature of our centre is the cooperation with the excellent plant science and green chemistry centres in our University,' says Joe Ross, Director of the Biorenewables Development Centre in York (UK). 'Building upon the strong agricultural tradition in Yorkshire, and the neighbouring industrial areas of Humberside and West Yorkshire, we hope to contribute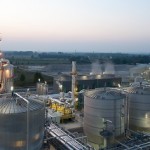 Europe's biofuel policy has been reformulated earlier this year, in order to promote the development of second-generation biofuels. But this seems to have little effect: whereas second-generation biofuels from food wastes are indeed being produced in Europe, there is just one European plant using second-generation biomass feedstock: the Beta Renewables plant in Crescentino, Northern Italy,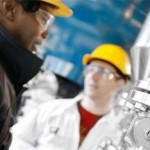 At EFIB, it was a surprise to me as a Dutchman, living in a country where agriculture is mainly about food crops, to learn that wood biorefinery is important in the developing biobased economy of the Nordic countries. As was shown by Johanna Buchert, Vice President of VTT, the Technical Research Centre of Finland, and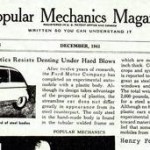 Agriculture, with its renewable feedstock, materials, textile fibres, food products and medicinal plants, has been the supplier of mankind with its livelihood for ages. By innovations, agriculture will again take up this role and contribute to the build-up of a biobased economy. Until World War II, agriculture was indeed the main supplier of almost all

Policy makers who aim to stimulate innovation, in the biobased economy for instance, sometimes exaggerate the importance of higher education. But getting innovations to be successful in pratice is highly dependent on skills that students learn in secondary and higher professional education. In the North of the Netherlands, they have grasped that truth. Groningen State