'The unique feature of our centre is the cooperation with the excellent plant science and green chemistry centres in our University,' says Joe Ross, Director of the Biorenewables Development Centre in York (UK). 'Building upon the strong agricultural tradition in Yorkshire, and the neighbouring industrial areas of Humberside and West Yorkshire, we hope to contribute to the advent of an industrial biorenewables stronghold with its R+D hub located within the Vale of York – BioVale.'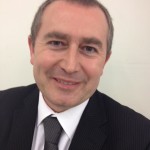 Cooperation
The BDC has a strongly business-facing workforce of 20 staff and can draw upon two centres: CNAP, specialised in high-tech plant breeding, and GCCE, the Green Chemistry Centre of Excellence, that can develop pre-treatment, extraction and processing both on a lab and a semi-industrial scale. Both centres, very much oriented towards applied science, employ some 200 people. BDC itself was set up with support of the UK government and the EU regional development fund to provide scale-up and industrial engagement capabilities.
'A fine example of work at York is the Artemisia Project,' says Joe Ross, 'intended to develop commercially the production of artemisinin, the leading antimalarial drug. The medicinal plant Artemisia annua from which it draws its name (sweet wormwood, qing hao) is an excellent source of this substance; however, the yield of the drug is very low. BDC partner CNAP increased the yield of artemisinin by selecting individual plants with increased levels of the drug. The new varieties will be supplied for cultivation in Africa, India and China helping malarial nations contribute to their own national health issues.'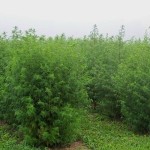 Fast track breeding
'One of the characteristics of this project is the use of fast track breeding rather than genetic modification (GM). This is plant breeding using traditional techniques, but assisted by markers discovered by genetically mapping the feedstock. Fast track breeding can be a faster route to success than GM, in particular because the time and cost for registration are much less.'
Another project in which these techniques are used involves industrial hemp. This is a multi-purpose crop, mainly grown for production of fibres used for insulation, composites and textiles. It also produces a seed oil, and at CNAP they used fast track breeding for the development of lines of hemp with novel oil compositions. These oils have applications in food and personal care, and the development of new varieties gave rise to a pipeline of new personal care products. Other varieties under investigation include poppies, and crops for second generation biofuels. This strain of research aims to inspire agriculture in Yorkshire, with its tradition of growing barley, wheat and sugar beet.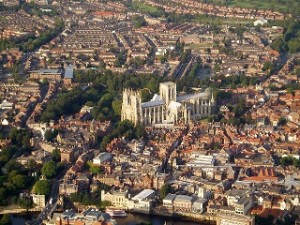 Process development
In addition to technologies to support fast-track plant breeding, the BDC has a broad range of Process Development facilities. These are open-access facilities, arranged in modules allowing flexibility in design of processes. Skilled personnel assist in operation of the equipment and design of strategies to add value to biorenewable raw materials. BDC offers access to state-of-the-art analytical facilities and scale up facilities in addition to that. In particular, BDC offers microwave-assisted pyrolysis (up to 30 kg/hour of a wide range of biomass and waste materials), a pelletising system scaled to process up to 100 kg/hour of a wide range of biomass materials such as straw, wood chip, seed meal and food waste, a macerator handling materials such as paper, cardboard, spent grain and wood off-cuts, a 42 l unaerated fermenter, supercritical CO2 extraction for extraction of high value materials such as waxes, lipids and secondary metabolites, and AFEX, ammonia fibre explosion for opening up lignocellulosic material for subsequent downstream processing including microbial and enzyme-based digestion. A range of other scale-up facilities are focused upon distillation, chromatography, centrifugation and filtration along with a suite of microbial and feedstock analysis equipment.
'Ideas from the university can be developed at a commercially relevant scale at the BDC,' says Joe Ross. 'Many biorenewables projects are low cost from a consumables perspective so businesses can work with us to start straight away to test their ideas. We offer them facilities, space and equipment.'
Waxes from wheat straw
Wheat straw contains natural waxes with properties similar to industrial wax. BDC partner, GCCE, developed a low-cost, green chemistry approach to extract these waxes. To commercialise the research, a consortium of Botanix, Croda Chemicals Europe and GCCE worked together. GCCE also developed a process for isolation of fragrances and other valuable compounds from orange peel, described earlier on this site. Work is now underway in the BDC to scale up both projects to the 100 kg batch production scale allowing prototyping and trials to be carried out by a range of potential end users.
'We now have the capability to work with businesses to rapidly develop ideas using our facilities and expertise,' says Joe Ross, 'offering entrepreneurs the opportunity to scale up processes to 10-100 kg of materials. Our young team is dedicated to helping support business growth, and we have a broad range of the latest technology in order to facilitate these developments.'
See for further information: www.biorenewables.org
(Visited 1 times, 1 visits today)