Bacterial resistance to antibiotics is on the rise; generally, this is looked upon as a serious problem. Therefore, their alternatives are much researched. One of the promising substances is cat's claw. This plant from the tropical rain forest is exceptionally rich in phytochemicals. What exactly is cat's claw, and what are its possible applications?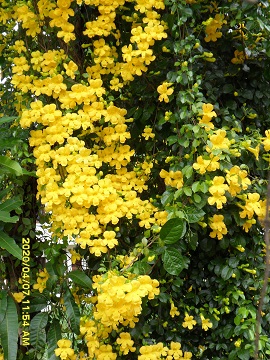 What is cat's claw?
Cat's claw (Uncaria tomentosa) is a thorny climbing plant that grows in the Amazon rain forest in Peru, Bolivia and Brazil. The local people call it uña de gato. It can grow to a width of 30 cm and a height of 30 to 100 metres.
The name of the plant is derived from the claw-like thorns that grow on the stem, allowing it to cling to trees and shrubs. Indigenous South and Middle American populations have used bark, bast and root for thousands of years as an agent against infections and chronic inflammations.
Why is it interesting as a medicinal plant?
Since the nineties of the past century, cat's claw has been recognized as a medicinal plant by the World Health Organization (WHO). Particularly it's uses against fever, abdominal problems, arthrosis and arthritis are well-known.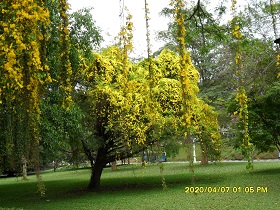 Cat's claw is soothing, anti-inflammatory, immunomodulating and it protects cells. Although much research on cat's claw is devoted on its antioxidant and anti-inflammatory properties, gradually research starts to investigate the antimicrobial properties of the plant as well.
Research has shown already that the substances contained in cat's claw have an antibacterial potential, either by themselves or in combination with antibiotics. They also have anti-fungal and anti-parasitic effects. Research by dr.Zhang and colleagues shows its antiviral effect in the treatment of growing and persistent forms of Borrelia burgdorferi, the organism that causes Lyme's disease. Other research shows the antiviral effect of cat's claw on the dengue virus. It has also been proven to be effective against Enterococcus faecalis, Staphylococcus aureus and Candida albicans. Research is also promising into cat's claw's activity against Micrococcus flavus and Bacillus subtilis, although the activity against these microbes is weaker than that of regular antibiotics.
How does it work?
Cat's claw's effect is supposed to be caused mainly by indole and oxindole alkaloids, polyphenols and terpenoids. These predominantly toxic substances protect the plant against attack by moulds, viruses and bacteria, in the humid tropical rainforest.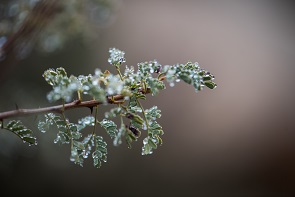 Does it have side effects?
The high concentrations of tannins in cat's claw can cause nausea, stomach disorder and diarrhoea, if ingested in high quantities. Occasionally, cat's claw can cause low blood pressure, as well as a risk of haemorrhage and nerve damage. Also, anti-oestrogenic effects have been reported, as well as damage to the kidneys. Tetracyclic oxindole alkaloids in the bark can cause a reversal of the effect of other alkaloids, and also cause stomach bleedings, because of the anti-coagulation effect. Therefore, these substances have been removed from the medicines containing cat's claw in common use.
For whom application of cat's claw should be avoided?
Cat's claw has mild contraceptive properties, and therefore it is not advised to women who would like to become pregnant. It is also dissuaded to breastfeeding women, although this is mainly being done because of lack of information. The use of cat's claw is also not recommended to persons suffering from one of the following conditions:
– haemorrhage disorders
– auto-immune diseases
– kidney problems
– leukaemia
– blood pressure problems
People expecting surgery should also refrain from using cat's claw, as this can cause blood thinning.
Medicines interactions
Cat's claw can interfere with a number of medicines, like those used to cure problems of blood pressure, cholesterol, cancer and blood clotting. Therefore, people intending to use cat's claw should consult their doctors first.
More information on natural medicines and their modes of action is to be found in Nutribites' repository (in Dutch).
Sources
Blanck, J.J. et al. (2022). Comprehensive Review of the Components in Cat's Claw (Uncaria tomentosa) and Their Antibacterial Activity. AppliedChem, 2(1), 1-29.
Whitmire, K. (2020). Potential Antimicrobial Activity of Cat's Claw in the Management of Persistent Lyme Disease. Clinical Applications for Scientific Innovation.
Erowele, G.I. et al. (2009). Pharmacology and therapeutic uses of cat's claw. American journal of health-system pharmacy, 66(11), 992-5.
Styczynski, J. et al. (2006). Alternative medicine remedies might stimulate viability of leukemic cells. Pediatric blood and cancer, 46(1), 94-8.
Tabassum, N. (2011). Role of natural herbs in the treatment of hypertension. Pharmacognosy reviews, 5(9), 30–40.
Hilepo, J.N. et al. (1997). Acute renal failure caused by 'cat's claw' herbal remedy in a patient with systemic lupus erythematosus. Nephron, 77(3), 361.
Flythe, J.E. et al. (2009). Silicate nephrolithiasis after ingestion of supplements containing silica dioxide. American journal of kidney diseases, 54(1), 127-30.
Vogel, J.H.K. et al. (2005). Integrating complementary medicine into cardiovascular medicine. A report of the American College of Cardiology Foundation Task Force on Clinical Expert Consensus Documents (Writing Committee to Develop an Expert Consensus Document on Complementary and Integrative Medicine). Journal of the American College of Cardiology, 46(1), 184-221.
Interesting? Then also read:
Antibiotics resistance, and how to overcome it
Chemistry vs. bacteria, # 54. If chemistry and biotech join forces
Chemistry vs. bacteria, # 47. 21st century threats
(Visited 1,180 times, 1 visits today)