Subsidies play a difficult but unavoidable part in the stimulation of new technologies. With subsidies, new and superior technologies can compete with incumbent technologies. Subsidies protect them temporarily from the chilly force of the market. But subsidies, so it appears, have a reverse effect as well. They cause subsidised technologies to win the competition with equally new and even superior competing technologies, because banks have come to view subsidies as a financing tool. Then, a subsidised project suddenly looks much more competitive than an even superior project that does not need the subsidy in the marketplace. Like in the case of biogas.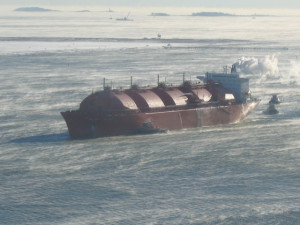 The biogas case
Subsidies are not popular as an instrument. They deplete the state's budget. And yet, in many instances we need a subsidy as the final piece of an incentives policy. Fares and methodology are a source of debate. Often a scheme must be ended prematurely because it proved to be a tremendous (and very expensive) success. Many have envied Germany for its generous and future-proof feed-in tariff for sustainable electricity. But even that scheme appears to have perverse effects as the grid cannot be restructured fast enough now to incorporate the very large quantities of sustainable supplies.
In the Netherlands, side effects have surfaced in the incentives scheme for biogas. The new SDE+ scheme mainly subsidises application of biomass in electricity production; subsidy covers the part of the front-end costs that would render the project unattractive. The competing application of biogas, in transport, was judged to be competitive already. Therefore, use of biogas in transport did not receive a subsidy (unless it was delivered through the mains), whereas use in electricity production did. This notwithstanding the result of many systems studies showing that use in transport is superior. But now, banks appear to regard the subsidy as a guaranteed income for a project. And as they have become very risk-averse after the banking crisis, suddenly electricity projects are more easily funded than the superior transport projects.
And then, shale gas came along
But quite recently, the odds have changed. Suddenly, biogas finds its way into the transport sector (see our article on HarvestaGG), in particular in the form of liquefied biogas, LBG. The reason for that lies wholly outside the biogas market. Oil companies suddenly favour LNG (liquefied natural gas) in transport. The reason: they have a glut of LNG to offer. Formerly, LNG found its way to Japan and the US. But since much shale gas comes to the US market, import terminals lay idle, or are even transformed to export terminals. Europe is the new logical sales market for LNG. Swiftly, LNG infrastructure is being constructed, and policy documents suddenly hail the advantages of LNG in transport, in particular in heavy lorries and in inland and short sea shipping. LBG automatically profits from these developments, because it makes use of the same infrastructure.
One is tempted to conclude that all is well in the end. But we should not forget the lesson that subsidies may have the side effects described.
(Visited 10 times, 1 visits today)