In February, BP published a new Energy Outlook. The main difference with previous outlooks lies in its renewable energy forecasts. The previous ones were scandalously low. The company partly redressed this state of affairs, and even confessed that it had previously made 'a mistake'. But in spite of this, the new forecasts are still on the low side, and we estimate that BP will have to revise upwards its renewable energy forecasts again next year – just like the International Energy Agency has had to do for many years in a row.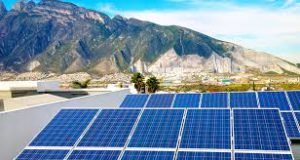 Of course, rapidly growing renewable energy sources are against BP's commercial interests. But this is insufficient reason to make 'mistakes'. In fact, the associations of solar and wind energy industries have predicted far more accurately the growth of their respective energy sources; but policy makers did not believe them, they were commercially interested parties, weren't they? Rather, they turned to respected companies like Shell and BP for their energy planning – as if these did not have commercial interests in the field. But, far more seriously, even the 'neutral' international body IEA notoriously failed each year to predict correctly the growth of solar and wind energies. And so did the EU policy making unit on the basis of its outdated PRIMES model that fed incorrect predictions into the European bureaucracy for about 15 years (but has now fortunately been abandoned). Among the best predictions were invariably those by Greenpeace – but of course, that 'open-toed sandal brigade' (I cite Mike Parr's apt comments on the article on BP on the Euractiv site) was not to be believed. One day or other, such optimistic predictions would be disproved – except, they weren't.
Proven incompetence
One would expect the world to disregard the liars from now on, on the basis of proven incompetence, but that does not seem to be the case. At least BP confesses that it has made a mistake in the past, but we haven't heard such confessions from the others. So, with renewed interest, we looked into the new BP renewable energy forecasts, published last February. At least, they predict higher growth than their colleagues, which according to BP is 'likely to reflect differences in views about the pace of technological improvements and the level of government support'. So far, so good. But the actual predicted growth by BP is still a meagre 7.5% p.a. till 2040, whereas global solar power has grown at a constant pace of 30% p.a. for over 25 years; global wind power growth has slowed down somewhat, but still amounts to a solid 15% p.a. So one would think there would be reason for BP to explain their much lower growth rate even though they boast they upped it – except, they don't.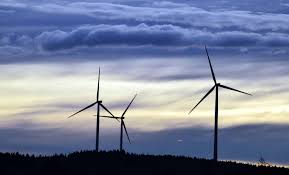 Last year, BP gave at least some reasons for their low renewable energy forecasts – lame reasons, but nevertheless. They then told us that it takes a long time for new energy technologies to penetrate the global market, and illustrated this by the initial slow market uptake in the case of oil and gas. But, as we said last year, also in our book More with Less, market penetration for oil and gas was difficult back then, primarily because at first oil companies had difficulties exploring them. Solar and wind energies do not have to be explored. They are here, ready to harvest, so to speak. They are increasingly propelled by market demand rather than by policies and subsidies. There are no technological hurdles that stand in the way of continued growth: rather there are many fundamental and technological innovations in the pipeline that predict prices to keep falling for some time. What could slow down their growth of course are renewable energy system costs, or a clash with existing infrastructure and regulations; but BP does not revert to these arguments, in fact, it does not give any argument at all.
Do renewable energy forecasts depend on policy?
In his interview with Euractiv, BP's chief economist Spencer Dale explained their 'mistake', saying that BP was surprised by precisely this continuation of falling prices, leading to an 'unprecedented boom in solar power in China last year'. They shouldn't have been surprised, had they done their homework properly. Euractiv cites Greg Muttitt from Oil Change International, a green NGO, who commented on BP's figures last year: 'every year BP has predicted a sudden slowdown in renewable energy growth, and every year it has been wrong.' And Mike Parr from PWR Consulting Ltd said: 'the only thing surprising here is the so-called 'energy professionals' claim they were 'taken by surprise'.'
Our doubts on BP's new renewable energy forecasts are exacerbated by the stress the company places on 'government support' as a decisive factor in renewable energy growth. As far as we can see, solar energy is largely propelled by market forces already. In our home country the Netherlands, private home owners can actually earn money by installing rooftop solar. Yes, there still is a favourable feed-in tariff scheme that is bound to be abandoned soon, but as prices keep falling, this will only have a temporary effect. After having conquered the domestic sector, solar power will go on penetrating the real estate sector; and so on. As for wind energy, the first permit for an offshore wind park without any subsidy was granted recently, and we expect more to come. The vast subsidies thought to be required for compliance with the Paris climate agreements, just a few years ago, have largely been scrapped from the books. BP does not give an insight into its prediction process, it just discusses the results. But according to us, their revisions were too little, too late. We see every reason for BP to have to revise its renewable energy forecasts upwards again next year.
Interesting? Then also read:
A common sense energy scenario, part 1: global energy consumption
Drivers for renewable energy development
Geopolitics of renewable energy
(Visited 1 times, 1 visits today)