Ahoy Rotterdam was the scene of the Material Xperience trade show. The show exhibited a large number of new and innovative materials. 'Meet the future of materials', was the slogan of the trade show, and bio-based, circular economy and sustainability were frequently discussed topics.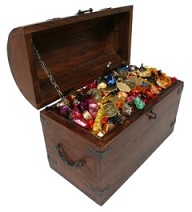 Particularly for interested visitors not familiar with the latest material developments, the show proved to be a treasure chamber with a wealth of unexpected material applications. And that's exactly what it was meant to be, as Jeroen van Oostveen, CEO and owner of Materia and the organiser of the trade show, told me. Materia, a global network in the area of innovative materials, has about 3,000 materials in stock, and displaying these at trade shows brings together industrial producers and creative designers looking for new opportunities. The Material Xperience trade show not only exhibited innovative materials, but also a large number of innovative material applications. And alongside with the trade show, experts lectured on specific materials topics. Material Xperience obviously meets demand: the yearly show has grown from 4,000 square metres two years ago to 10,000 square metres, and Van Oostveen foresees much more growth in the coming years.
Room for growth
There is no doubt that there is room for growth. Innovative materials have a major impact in applied design, and bio-based can be expected to offer an extensive palette of new materials. According to Philippe Mengal, executive director of the Bio-based Industries Joint Undertaking partnership between the EU and the Bio-based Industries Consortium, by 2020 this co-operation will have developed over 120 new materials. These include new coatings, composites, polymers and carbon fibres, all bio-based and able to substitute existing fossil-based materials, equalling or even improving existing quality.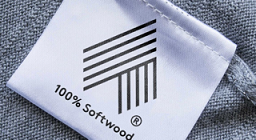 And there's much more going on: the quest for new bio-based monomers to produce new plastics, the application of nanocellulose as a means to change material properties and the development of cellulose-based textiles. New paints and inks are being developed, in part by utilising new technological instruments like synthetic biology. Odette Ex, the ambassador for the interior-design market segment of the show, actually values as the most important innovative developments in her field of expertise the material innovations springing from the interaction between two disciplines like technology and biology.
Bio-based materials trends
Innovative materials developed by artists, scientists and designers represent a niche market for the trade show, but as soon as such new developments are adopted by industry, market applications will take off. This edition showed several examples already available on the market, such as Xhylo, a living, self-healing fungus bio-finish for wood, LignoLoc, a wooden nail made from beech wood, and nets made from cellulose-based yarn as packaging for fruit or vegetables, that can substitute plastic nets. Also the wood-based Paptic material that can replace plastic bags for instance, was on show, and PurPod100, a completely compostable pod used in the preparation of hot beverages such as coffee or tea.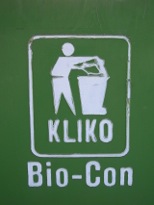 PurPod100 is an example of the trend to use product packaging made from side streams from the manufacturing of that same product; the pod is made from the husks of the coffee beans available at coffee-roasters. Packaging tomatoes in cardboard boxes made from the stalks of the tomato plants are another example of this trend, and so is wrapping paper made from leek leaves by Isaac Monté. This trend fits in a much larger trend to use side streams, like paper made from leather scraps (as such differing from the parchment that was used in the Middle Ages…), or leather produced from salmon skin or mango peel, or reuse of worn-out textiles such as jeans, all examples on display at the trade show.
Designers often better understand the value of innovative materials
As already acknowledged at the Bio-Based Economy networking meeting with the theme 'Meet the creative industry' (May 2013, Congress Centre Den Haag), showing new bio-based materials to an interested public is important. Design expert Erik Tempelman explained in an interview in the trade show catalogue that often, designers much better understand the value of innovative materials than artists or scientists. He further emphasised the need for designers not to start working with a new material on their own, but to collaborate with industry to enable the co-production of innovative applications.
Van Oostveen also stated that a valuable spin-off would be innovative materials, not yet in production, to be picked up at the trade show by creative designers, or by industry, to be further developed for new applications. He stresses that the Netherlands has a good reputation in the field of design, and in this respect it was comforting to notice the large number of students that visited the trade show who seemed more interested in the many innovative materials on show than in existing material applications. This typically follows the primary, future-oriented, goal of the trade show to focus on new innovative materials.
Interesting? Then also read:
Design promotes the biobased economy
Myco Design Lab: art meets industry in mycelium
Towards circular fashion
(Visited 26 times, 1 visits today)