In September 2016, Henk Kamp, then Minister of Economic Affairs in the Netherlands, opened Upcycling Gemert, a plant that processes mushroom waste into compost, fuel and heat. Only two weeks later, a press release announced another project, called BIOrescue, that aims to upcycle the same mushroom waste by creating new bio-based products.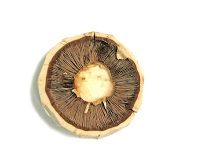 Although I was interested, at that time I didn't pay much attention to this concurrence. But recently a blogpost by Doris de Guzman (Green Chemicals Blog) mentioning BIOrescue and the progress of this project, reminded me again of mushroom waste. I then realized that the Dutch Upcycling-project did not utilize the bio-based opportunities to the full.
The Upcycling investment, co-funded by TKI-BBE, helps in mitigating CO2-emissions, it generates heat, and is to a certain extent in line with a circular economy. It includes a substantial energy component, but the Upcycling project also valorises an organic waste material and therefore can be called bio-based. It was not a coincidence that, at the same time, other people were working on a bio-refinery concept that utilizes mushroom waste to produce enzymes, bio-pesticides, horticultural fertilizers and nano-carriers for drugs or encapsulation for fertilizers.
Upcycling, an opportunity missed
In the Netherlands, the chemical, energy and agro-food industries use the TKI-BBE instrument within the so-called 'Top sectors' policy. This instrument supports a research agenda to assist Dutch business in the transition to a bio-economy. But it looks like someone completely missed the bio-based idea in funding the Upcycling-project. Nothing wrong with supporting energy saving and recycling, but why settle for the obvious? In creating and realizing bio-economic opportunities, which is what TKI-BBE aims for, you should reach for the moon.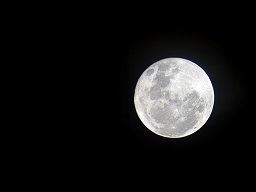 To be fair: I don't know the factual circumstances that led to the Upcycling project. Undoubtedly, there were very valid motives to support this project. And growers and farmers willing to invest in their business have to be welcomed, certainly in the bio-economy. I do not mind the official support for the Upcycling-project. But I do mind that this rather non-adventurous project was delivered as if incorporating the most innovative treatment technology and options for mushroom waste; while the project was being overtaken on all sides by more active developers from the start.
Support means much more than just a grant
I'm interested to know if someone discussed with the Upcycling-initiative the possibility to join forces with more progressive initiatives and perhaps supporting them with this. Because BIOrescue is very much one of the options that adds value. You don't reach for the bio-economy moon on your own anymore. It is a collaboration such as established by the EU BIOrescue-project that offers technological and scientific challenges with the potential of economic gains. Of these two projects I guess the BIOrescue-approach will always be mentioned in blogposts.
Also published on Wijnand's personal blog.
Interesting? Then also read:
Thistle biorefinery to reinforce Sardinian economy
Insect biorefinery: it exists, it works
Seaweed biorefinery: much work, high hopes
(Visited 32 times, 1 visits today)