'With our trade of indoor farming, we would like to contribute to the solution of global food problems,' says Marc Kreuger of the Dutch company Seven Steps To Heaven. 'That is our mission, and we will execute it. Far too many people do not have access to good food. We can cooperate with anyone, everyone is welcome to cooperate with us.'
A specialized company
Seven Steps To Heaven is a small and specialized, but exceptionally diverse company. It has a 150 m2 indoor farm in an Eindhoven office building. They sell their products to caterers, wholesale companies, local restaurants. They rent out as well, for instance for seed improvement. And they help set up indoor farms across the world, particularly in major cities. Their involvement varies from consultancy to active participation to co-financing. They prefer partnerships; they supply hardware and software, but no turnkey indoor farms.
Indoor farming is greenhouse farming without direct sunlight: in buildings, close to the customers. With fresh produce: vegetables and fruit. 'We look upon our product as the next stage in agriculture. We are not an alternative to greenhouse farming, but aim to produce food on a local scale, with the best taste and nutritional value. Particularly in major cities. There are 100 cities in Africa with a population of more than 1 million. In general, food quality there is low, and food is expensive. Indoor farming is very well suited to produce affordable and healthy food there. But we do not have the ultimate solution for the global food problem at hand. For the time being, we do not grow maize and rice, but we do grow vegetables and fruit that will contribute to peoples' health.'
Innovative concept for indoor farming
'Our concepts have been developed with an eye on scaling up, for here like elsewhere, small is expensive. Our basic unit has an area of 500 m2, 50x10m. We make use of all techniques developed in horticulture: nutrition, lamps, substrate. Contrary to many companies, we do not try to stack the maximum number of layers, in the end that proves to be expensive. We stick to simple and scalable solutions. As a matter of fact, indoor farming has just three buttons: temperature, light and evaporation. A stable system will function all by itself. Consequently, we don't need all kinds of sensors. The major risks are posed by stuff coming into the greenhouse, primarily carried by people. That implies that our greenhouse needs to be clean from the start, and needs to be kept clean, the most effective way to ensure the system to function properly.'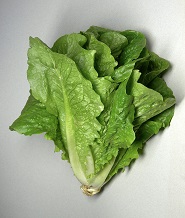 'One of our most important innovations is about evaporation. Plants need to evaporate in order to grow. In the old greenhouses, there was a temperature pressure from the heat of the sodium lamps. But led lamps hardly emit any heat. Therefore, there needs to be an air flow in the greenhouse that removes water vapour. We have designed a system with a large volume flow rate (11,000 m3 air per hour) but with a low air velocity. The good thing about this system is that the air flows over the plants uniformly. Other companies sometimes install ventilators, because there is too little evaporation in some corners. But this quickly goes from bad to worse. Our system has been designed to keep evaporation low, as a matter of fact as low as possible for the needs of the plant. That causes the stomata to be open all the time, which promotes CO2 uptake. So we designed the system to function optimally: low evaporation, high CO2 uptake, causing rapid growth.'
Holistic approach
What are your strengths? 'A lot of knowledge about plants. And technical expertise in equipment and scaling up. And the interaction of those elements. Some people tend to think that indoor farming is all about the light recipe, but it requires more than that. We tend to take a holistic view. We try to be experts in all aspects: plant cultivation, genetics, telling the story, marketing. And yet, we are just a small company. We have a fulltime staff of four, and a first circle around us of about ten. Our star product is our scalable system. We are proud of that. Two years ago a Japanese professor, an authority in the field of indoor farming, visited our premises. He was so much impressed that he invited us to write a couple of chapters in his latest book. We put almost all our expertise into that text. In principle, we keep no secrets. Although we have filed a patent recently. But we share our knowledge with all our partners. Our expertise is so diverse and specialized that it can hardly be copied.'
'According to us, there are major opportunities in pharmacy; there are numerous vegetal medicines. The pharmaceutical industry is not interested, because patents will not be granted on those substances. We look upon indoor farming as a way to produce and market these drugs anyway, maybe even in cooperation with pharmaceutical companies. We also cooperate with seed enrichment companies, some hesitantly allow us to have a look at their treasuries, but cooperation is slow to take off. Seed enrichment is important for production of disease resistant varieties. But the existing varieties have been developed for growing in the field. We would like to develop varieties for growing indoors. The good thing about this is that we can distribute a productive variety all over the world once it has proven to have excellent properties, we don't have to take into account local climates anymore.'
Indoor farming isn't very easy
'In indoor farming, our involvement in projects varies greatly. There is just one thing we don't do: turnkey construction. We stay involved. For instance as a consultant, at times as a co-investor, it depends on the partner. Indoor farming isn't very easy. Last year a number of companies have gone broke, in the US and Sweden. Most of them because they weren't well aware of costs. Most of them cannot answer our question how many kilos of product they harvest from a m2.'
How long will it take before I can buy indoor farmed products in my supermarket in Amsterdam? 'Most probably, that will never happen. Horticulture in the Netherlands produces excellent vegetables and fruit. Dutch vegetables are the best and cheapest in the world. Indoor farming is not going to substitute top-quality greenhousing. It is rather a concept for substituting imports in Nordic countries; and a way to produce good quality in hot and dry climates. Too many people don't have access to good food now. We would like to contribute to a solution of that problem.' Says Seven Steps To Heaven's Marc Kreuger.
Interesting? Then also read:
Vertical farming
Urban agriculture, a new economic branch
Precision horticulture: what the consumer wants