The launch of a new macroeconomic scenario study marked the opening of the ECO-BIO conference in Rotterdam today.  Biorenewables fulfil a key role in climate policy and in future economic development, says the LEI/Copernicus report, concentrating on the Netherlands. In the words of Luuk van der Wielen (Director BE-Basic, one of the supporting organisations): 'The conclusions show that emission reductions can be best achieved, at lower costs and higher benefit to our GDP if we invest now, but this requires action from both industry and government.'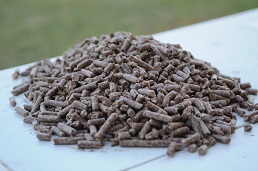 And as Dutch MP Stientje van Veldhoven said, upon receiving the first copy: 'We can solve today's challenges regarding climate change and resource scarcity and create jobs and economic growth while doing it. Now is the time for the government to really give the biobased economy a boost so that together we can start to actually solve the great challenges of our time.' The results confirm earlier reports that the GHG emission target of 40% reduction in 2030 (compared to 1990) will not be met with present policy measures; that holds true for any of the calculated scenarios. A scenario with high technology development and open (global) markets shows to be most beneficial, will make sustainable biofuels competitive, will help the chemical sector, will provide additional jobs, and will add € 1 billion to Dutch GDP in 2030, growing rapidly to several billion Euros in subsequent years. Biorenewables are needed to reach the emission reduction target, they make up for 50-60% of the renewable energy mix. Low fossil prices will slow down the transition and will require additional policy measures. Each of the high-tech global scenarios produces significantly cheaper results. These results also confirm a recent report from DNB, the Dutch central bank, in which it urged government to speed up the transition to renewable energy sources.
Recommendations for biorenewables policy
The report recommends industry and government to join forces in fast, strategic investments to stimulate technology development in biorenewables: bioenergy and novel materials. This includes investments in large multi-output biorefineries for biomass conversion and in sustainable energy plants. It says this will ensure the lowest cost for climate policy and improve the competitiveness of the chemical sector at the same time. The report acknowledges that implementation of the necessary policy measures will require broad public support. And this might not be easy. Therefore, stakeholders should make efforts to improve communication about the use of the relevant technologies and their environmental and economic impacts. The report aims to help to provide evidence to this debate.
The full report is downloadable from: http://edepot.wur.nl/370901