Although some impatience can be heard among the stakeholders of the biobased economy, there are developments – slow but steady. Here we highlight some of them, though this might still not convince the sceptics.

In a recent article, my colleague Paul Reinshagen reported about the general feeling that more 'guts' would be needed to drive the bioeconomy forward, sniffed at a meeting 'Agri meets chemicals' at Rabobank, earlier this month. At the same meeting, I picked up other signals, that I can label 'biobased economy, slow but steady'. First of all, there is the development of the international sugar market. Sugar is by far the most important feedstock for biobased chemical industries. It's market is in turmoil. So far, world markets have been dominated by Brazil (cane sugar) and sugars derived from maize (mainly from the US). Here, Europe is the 'new kid on the block', according to LMC's Martin Todd; based on its rapidly rising productivity of its sugar beet, in absolute terms and relative to other rotation crops. In 2017, when European sugar quota will be lifted, Europe will be the most efficient sugar producer competing even with low sugar prices.
Healthy biobased competition
The second signal is that a healthy competition is developing among biobased companies themselves. As consultant Jan Ravenstein noted, industry does not like commodities produced by a single supplier. Therefore, it is beneficial to biobased industry as a whole that there are two suppliers of biobased succinic acid now (BioAmber and Reverdia) – it will contribute to its acceptance in the market. Likewise, it is beneficial to the biobased economy that there will soon be two commercial suppliers of biobased FDCA (the feedstock for the innovative plastic PEF, among others): Avantium, that will produce it through traditional chemistry, and Corbion, that will produce it through a fermentative process from second generation feedstock.
Thirdly, industry tends to develop integrated processes, which use the entire biobased feedstock. This is essential in the competition with petrochemical industry, said Corbion's Tjerk de Ruiter. He was adamant in this respect: the future is to the integrated biorefinery that also valorises the side streams. This is precisely why even in the Netherlands, with its potentially rich production of first-generation sugar feedstock, much emphasis is placed on second-generation feedstock (i.e. the so-called side streams).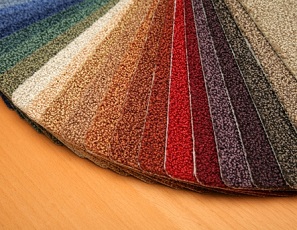 Biobased performance materials
But in my opinion, the most convincing evidence in the picture of slow but steady developments in the biobased economy was presented by DSM's Marcel Wubbolts. He showed that in many markets, his company (as do others) develops biobased materials with attractive new properties. One of their star products is a zero VOC performance paint, now available in one of the leading Dutch DIY chains. Their Arnitel is a viable replacement for PVC. Their Niaga carpets are fully recyclable, as (in one of their concepts) top and bottom layers are made from the same material. This will allow them to offer customers the option of leasing rather than buying new carpets, in line with the popular trend of sharing rather than owning property. Their Ecopaxx, produced mainly from castor beans that do not compete with the food chain, is a performant polyamide that can be applied in the most demanding of environments, for instance under the hood of motor cars. Moreover, this plastic has a zero carbon footprint, as the CO2 emitted in the production of the plastic equals the amount absorbed by the castor plant in its growth.
Nevertheless, Marcel Wubbolts said, it will take decades for biobased industry to attain the efficiency that it needs in the long run. It will have to use all components in the feedstock – hence, both first and second generation feedstocks – and develop both drop-ins and new compounds. And keep a keen eye on its sustainability. Moreover, as Rabobank's Daan Dijk and BioAmber's Babette Pettersen submitted, industry should develop loyalty in supply chains. In the end, brand owners have much decision power over the use of materials. But industry hardly sells directly to brand owners. Often, there is a long supply chain. In order to get the market going, biobased products should be sold to every company along the supply chain – quite a daunting task for the years to come. And specifically for Europe, it will have to make up for the backlog it has on other continents on top of that. As long as public/private partnership JIT Biobased Industries does not deliver, Europe generates much of the knowledge but attracts little investment.
(Visited 8 times, 1 visits today)