At present, we incinerate used car tyres, because recycling is too difficult. A new R&D program TREC, for which Michelin has established cooperation with the biotechnological company of Protéus, will have to change that. Tyre recycling, we can do it by devulcanisation.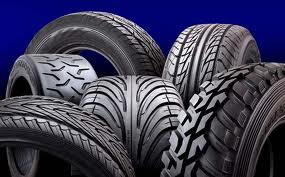 Michelin is already involved in the development of tyres from biobased feedstock, in the French project Butterfly. Now, the Michelin group is going to develop new technologies for tyre recycling. Together with Protéus, CEA and SDTech they formulated an R&D program called TREC (Tyre Recycling). The project will span 8 years and has a € 51 million budget. The French government will contribute € 13.3 million to this, through the Investissements d'Avenir program of its agency Ademe. TREC will cover all R&D phases, from the development of scientific concepts, through a pilot plant, to an industrial demonstration plant. In the project, the partners' competences and scientific subjects are complementary.
Tyre recycling instead of incineration
As stated before, most tyres are now being incinerated at the end of their lifetime. TREC will investigate other processing methods through tyre recycling. One line of investigation is devulcanisation. 'Rubber gets its special mechanical properties by vulcanisation. This process consists of building a three-dimensional structure through the formation of sulphur bridges, which lends stiffness to the material,' says Juliette Martin, CEO of Protéus, a biotechnological company specialised in the development of industrial processes, using enzymes and microbial strains. 'Therefore, TREC's goal in this line of investigation is to cut these sulphur bridges again, using biotechnological means, which would set free the rubber for the production of new tyres.' Partner SDTech's expertise is helpful in this; they are specialised in the analysis and processing of fine and ultrafine powders. Their technology is used to produce a powder from the tyres, that can subsequently be devulcanised. The product of these two steps is a regenerated 'micro powder' that can serve as the feedstock for the production of new high-quality tyres.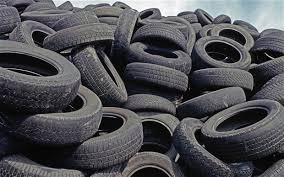 The second line of investigation is called TREC Alcool; this line involves not only Michelin and Protéus but also CEA. The goal of this part of the program is to produce syngas (CO + H2) from used tyres, using CEA expertise. Protéus will develop a process to produce ethanol from syngas through fermentation. Ethanol in turn can serve as a feedstock for biobased butadiene, as an addition to alcohols from sugar, wood and other resources.
Preparatory activities
Protéus does not start from scratch. 'We did some preliminary work and found some promising bacterial strains,' says Juliette Martin. 'We are very lucky to be able to use the industrial power of our microorganisms, enzymes and biotechnological processes in the framework of Michelin's strategy for sustainable mobility.' Protéus's mother company, PCAS, is also involved in Investissements d'Avenir programs. It has a stake in ITE Pivert in Compiègne, a major program for the valorisation of oleaginous crops. Given the expected growth in the tyre market in the decades to some, the demand for resources will grow fast. Therefore, these new methods for tyre recycling are timely. 'Michelin's strategy is always to use the resources in the best possible ways. The TREC project is an excellent example of this. Tyre recycling will enable us to produce new high-quality car tyres from excellent feedstock derived from used tyres; thanks to the expertise of CEA, Protéus and SDTech,' says Terry Gettys, Michelin Group's R&D director.
http://www.michelin.com/corporate/EN/news/article?articleID=Ntrec-2014
http://www.proteus.fr/Ressources/Files/2014_CP_%20TREC_EN.pdf
Originally published in: Formule Verte
(Visited 2 times, 1 visits today)