In the end of 2013, EuroBioRef came to a close, a major European R&D project in the field of biorefinery. The project included 29 partners in 15 countries and had a budget of € 38 million, of which € 23 million were donated by the European Commission under the FP7 research program. But EuroBioRef's technological success does not translate into commercial success. At 11 and 12 February 2014, the results were presented to a high-ranking audience. Boiling down to the request (not in so many words, for the time being) for more money. Now not for tens, but for hundreds of millions of Euros.
EuroBioRef: decisive actions
'The development and implementation of bio-refinery processes is of crucial importance to build a bio-based economy,' the project managers stated at the start of their project. 'The EuroBioRef project will develop a new highly integrated and diversified concept including multiple feedstocks (non-edible), multiple processes (chemical, biochemical, thermochemical), and multiple products (aviation fuels and chemicals). The project has a specific aim to overcome the fragmentation in the biomass industry. As efficiency is the key to the bio-refinery processes, this implies to take decisive actions to facilitate better networking, coordination and cooperation among a wide variety of actors.'
EuroBioRef was headed by the French national technological institute CNRS, with Arkema as an important industrial partner, and it did indeed take decisive scientific and technological actions. The project produced 23 patent requests (1 per million of public funds) and 27 scientific articles. But alas, no sound business cases. At any rate for the outside world, there is little follow-up.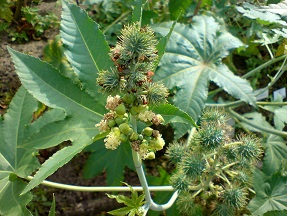 Arkema: PA12
Jean-Luc Couturier, senior scientist at Arkema, presented the project's results at the Siñal conference in Châlons-en-Champagne last month. His presentation showed that Arkema's main commercial goal in EuropBioRef was the development of a new polyamide (PA12), primarily for the automotive industry. Polyamides, commonly known as nylons, are very strong in high-value formulations like PA12 and can for instance substitute metals. They are lighter than metals, and that is valued by the automotive industry because lighter cars are more energy-efficient and emit less CO2. A car weighing 100 kg less will emit 9 grams less CO2 per km (at an average emission of about 150 grams/km).
Two crops with good yields of PA12's feedstock are the castor plant (ricinus) and safflower. The project investigated three base technologies for processing the raw material: metathesis, hydroformulation and oxidative cleavage. This would produce C9, C11, C12 and C13 monomers, and in addition to that also biogas, active coal, fertilisers and compost. And traditional products like honey and even silk. Madagascar housed ricinus plantations, and Greece safflower. Furthermore, the project mapped world trade in castor and safflower oils. EuroBioRef investigated in which European areas farmers could successfully grow these crops. Life cycle analysis showed good results, and so did the SWOT analysis. It was a perfect project. With just one decisive weakness: production costs.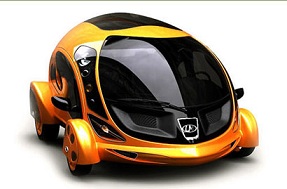 € 150 million
The automotive industry, according to Couturier, only considers costs in its decisions on materials use. Industry just is not prepared to pay a green premium for a green product. The positive side of this is that one can capture the entire market if one's production costs are low. But that is not the case, for the time being. Moreover, industry would like a better performing product even better than a green product with the same performance. PA12 is a new polyamide, not yet on the market. It might have a slightly better performance than existing polyamides. A PA12 factory would cost € 150 million. For the time being, Arkema is not yet prepared to make that investment. And even if it would decide to invest, it might not do so in Europe. For in other countries (particularly in the US and Southeast Asia) funding conditions are better. And energy prices. And government subsidies for the initial investment. Should Europe go the extra mile in order to protect its industries, thereby participating in the international race to the bottom in which companies on the whole pay less and less taxes?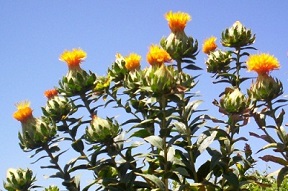 Europe did learn from the experience of EuroBioRef and similar projects. The new BBI program under Horizon 2020 (€ 3.8 billion in size, of which € 2.8 billion from  industry) expressly aims to develop in each project not just technology but commercialisation too. This might be Europe's answer to other countries' competition. Another option might be the transformation of petrochemical plants for biotechnological operations, as now undertaken by Versalis in Italy and BioAmber in Canada (but that too, requires public money).
Hesitancy
The major EuroBioRef project did produce more results. The Norwegian company of Borregaard developed its experimental BALI process for wood biorefinery with European subsidies, among which a grant of € 3 million from EuroBioRef. The project developed technologies for production of aviation fuels. The concept of an integrated factory of paper and chemicals from wood. And a process for production of trimethylene carbonate and 1,3 propanediol from vegetal oils. The project led to good agricultural knowledge on growing crops for lignocellulose or oils production in Poland, Greece and Madagascar. But still, it is disappointing that results of a major research project like EuroBioRef are being shelved. That might be illustrative for the hesitancy in decisions on the biobased economy that we perceive at the moment. Or would it be more productive if less research funds were reserved for mega projects, and rather used for smaller projects that would primarily benefit SMEs?
(Visited 1 times, 1 visits today)