Cosmetic industry takes a renewed interest in biobased resources. Plant-based materials are 'in'. Not merely because they are in public demand – also because biorefinery delivers a growing supply of plant-based substances. Says Philippe Catroux, of Laboratoires Pierre Fabre, at the Siñal conference last week in Châlons-en-Champagne.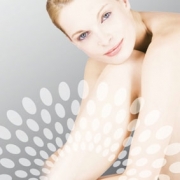 Green cosmetics will take the place of bio
'Green beauty' and 'Green washing' are trends in the world of cosmetics. The media pay attention to them. Biobased feedstock produces effective ingredients, that are environmentally and socially responsibly produced. Many of these substances are equitably traded as well, giving the farmer a good price for his product. We need not wonder, according to Philippe Catroux, why 7 of the world's 144 'Most Ethical Companies' are from the sector of cosmetics.
The trend is towards natural and highly technological at the same time. Therefore, green cosmetics will take the place of the bio trend of the past decade. The sophistication of the active ingredients is increasing, based on truly scientific research. Industry can invest in research because the added value of substances is very large, even at the small volumes of green cosmetics. The action of substances can be demonstrated very clearly nowadays, even without animal tests. 'Super foods' like the acai and goji berries and pomegranate, are now in the limelight. The sector re-investigates historic cosmetics and tries to isolate the active ingredients with innovative processes, using microwaves, supercritical CO2 treatment and Zeta Fraction technology. Biobased solvents and white biotechnology complete the spectrum of new green cosmetics.
Biobased cosmetics
An important category within cosmetics is the class of surfactants: detergents, hydrating agents, emulsifiers and foaming agents. In 2012, the world market for these products amounted to 220 million kg, with an expected growth of 3% annually. The trend towards green cosmetics reinforces the use of biobased surfactants. In general, these are very little toxic, eco-toxic or aggressive, and excellently biodegradable. Like alkyl polyglucosides and lauryl glucoside, already widely used in shampoos, bath foams, lotions, and skin care products. Or sorbitol or mannitol esters.
Things are a little more complicated in the area of preservatives. There is no universal biobased preserving agent, whereas many much-used preservatives like parabens, triclosan and MIT (methylisothiazolinone) are under attack. The industry is actively looking for biobased substitutes. Like sorbic acid and its derivatives, pentylene glycol (from maize or sugar cane) and salicylic acid from Gaultheria procumbens (eastern teaberry).

A possible boomerang effect
The Pierre Fabre group, a company based in the Southwest of France, also invests in green cosmetics, among others in skin care products from oats. Traditional oat products sometimes produce allergic reactions, but using modern growing and extraction technologies, the group will produce better products in their EXOMEGA series: anti-inflammatory flavonoids, immunomodulating saposonides and hydrating oligosaccharides. The group also works on an improved version of rhamnose, a monosaccharide nowadays used in luxury products (e.g. Vichy) against skin ageing; the new product named TriXéra+ should counteract irritations and allergies.
At the end of his lecture, Philippe Catroux warned against a possible 'boomerang effect' if green cosmetics gain further ground; mainly because of the question whether they will not be detrimental to food production and the environment. Therefore, industry should keep a close watch on sustainability and equitable trade. And a new problem – not just for green cosmetics – is the different regulation base in emerging markets like Brazil, India and China. But on the basis of solid proof of the activity of substances, and good communication, the future for green cosmetics looks bright.
Afterwards, I asked Philippe Catroux whether he had seen the representative of Dutch horticulture – the sector that produced an entire library of the contents of their plants. Yes, he said. His assistant had had a very interesting conversation. Time for a joining of forces between these two powerful sectors.
http://www.pierre-fabre.com/en
(Visited 4 times, 1 visits today)