Some projects develop slowly but steadily. One of them is the project towards bionylon. We wrote about this in 2014 already. Genomatica, based in San Diego (USA) was the driving force behind the project then, as it is now. After all these years, the bionylon project is about to deliver.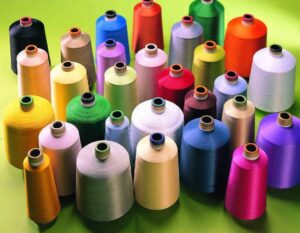 Towards bionylon
We were informed on the latest steps in this process towards bionylon by Biofuels Digest, an invaluable source of news on the biobased economy. And Genomatica is still involved. They soldiered on and are about to deliver now. They now partner with Aquafil, similarly an innovative company, based in the province of Trento in Italy. Genomatica reached the stage where they produced the first tons of biobased caprolactam; the precursor of the polymer nylon-6. In their demo plant Aquafil converted it to nylon-6. Now they are scaling up for demo production of their bionylon; for applications such as yarns for textile and carpet and engineering plastics.
The global nylon market is huge; depending on the source, between $ 22 billion and $ 30 billion yearly. Among the largest products in this market is nylon-6. Traditional production of this substance has its climate issues. Not just because the carbon content is fossil, and not just the many steps in the laborious synthesis process are powered by fossil energy. But also because of the release of nitrous oxide into the atmosphere, a by-product of adipic acid and nitric acid production, intermediate substances in the production pathway. But Genomatica produces biobased caprolactam. They use an engineered high-yield microorganism in the fermentation step of the process; the feedstock being described as 'sugars from a variety of sources'.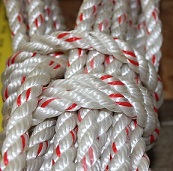 Much lower climate impact
Aquafil, a company that describes itself as 'conscious innovators', will process the caprolactam to nylon-6. They specialize in the circular economy. Their flagship product is Econyl © nylon. 'Not just a yarn'.  'A new way of thinking'. It is nylon, recovered from nylon waste, such as abandoned nets or textile production scraps. The global warming potential of their recovered nylon is just about 10% of that of new nylon, produced from fossil sources. In order to reduce the climate impact of their products, they invested in renewable energy and increased the efficiency of their production processes.
The multi-year agreement between Genomatica and Aquafil 'provides the foundation for a more sustainable nylon value chain,' Chemical Engineering wrote in 2020. They directly moved to a larger-than-typical demonstration plant in order to support commercial applications by committed brand partners. 'Bio-nylon is positioned to replace a material that's used in millions of applications every day,' said Christophe Schilling, Genomatica CEO on this occasion. 'Our research shows that despite health and economic turmoil, 56% of Americans still want brands to prioritize sustainability.' And Aquafil's CEO Giulio Bonazzi said: 'Plant-based nylon can perfectly complement our approach to depolymerizing nylon products once they reach the end of their useful life.'
Involvement of consumer brands
Consumer brands need to be involved in such a scheme for it to be effective. Therefore the partners started the project EFFECTIVE. A consortium with 12 partners including major brands like H&M, Vaude, Carvico and Balsan. In this way, bionylon and sustainable bio-based fibres used in widely-used consumer products will find their way to the consumer market.
Genomatica is not just active in the process towards bionylon, but also in the sustainable production of other products and chemicals. For instance biobased butylene glycol, much used in personal care products. The common pathway for the production of this chemical is from petroleum through acetaldehyde, a carcinogen. And 1,4 butanediol, a key ingredient in many products. And alternatives to palm oil. And fragrances. Aquafil's main product is sustainably produced nylon. They are also active in the fields of regeneration and recycling of major plastics.
Interesting? Then also read:
Genetically engineered spider silk
Psychology of innovation: biotechnology should learn to listen!
Green chemistry: nature as our teacher
(Visited 275 times, 1 visits today)