Medical and recreational cannabis is becoming big business, according to Lux Research, a Boston-based international research company. The size of the cannabis market in the Americas is $ 12 billion now, and is expected to grow 15% p.a. over the next five years. Venture funding grew from $ 10 million in 2014 to more than $ 250 million in 2018.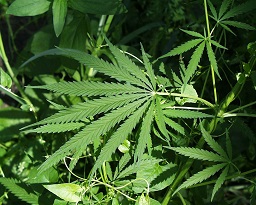 The cannabis landscape changes
Lux Research published a report on the cannabis sector this month: 'Cannabusiness Innovation: Opportunities, Bottlenecks, and Barriers'. 'The cannabis industry will continue to grow. North America's favourable environment includes Canada's recent cannabis legalization, the state-by-state U.S. regulations, and Mexico's approval of medicinal cannabis,' says Joshua Haslun, Ph.D., analyst at Lux Research and lead author of the report. 'Many other countries have begun to enact favourable cannabis regulations, but the evolving industry makes differentiating between opportunities and pitfalls difficult. The opportunities lie in innovative technologies that are readily adaptable to the cannabis industry, such as novel and sustained delivery methods, product testing, genetics and trait development, and consumer packaged goods.'
In the consumer market, the use of cannabis products as nutraceuticals or as medicines will now start to grow fast. The latter market may be the most profitable, but it will take a lot of testing to get a product approved for pharmaceutical use. There are 100+ biologically active components in cannabis flowers. The most well-known are THC (tetrahydrocannabinol), that gives the high, and CBD (cannabidiol), much in use now as a painkiller. Research on medical effects of these and other cannabinoids has been performed for a few decades now. This has resulted among others, says Haslun on the phone, in the CBD product Epidiolex, developed and sold by GW Pharma, now on the market in the US as an anti-seizure agent.
New business opportunities
Cannabis is hot. The very day that Canada legalized marijuana, October 17, 2018, the world's biggest online biobased Magazine, Biofuels Digest, ran an article Is there Hope in Dope by a certain Sam Nejame. It outlined the opportunities for the synthetic biology industry in this field. Synthetic biology is struggling, Nejame argued, because it produces mainly medium value chemical products. Typically compounds that can be sold at $ 1500/tonne, whereas cannabinoids may deliver over $ 1000/kg. As the lid is now off the market, synthetic biology companies may finally be put in the black. And Nejame mentions a long list of companies that have started activities in this field. Major synbio companies like Gingko Bioworks and Zymergen. And many smaller ones. And then, he does not even mention the fast developments in Asia.
But according to the Lux report, regulatory frameworks may still put a break on innovative developments in the sector. Especially regulations regarding product testing and distribution. However, as Lux remarks, the regulation framework remains dynamic, and there are innovation opportunities at every point in the value chain. These include cannabis cultivation: develop better varieties with richer cannabinoid profiles, and increased yields. Cannabis distribution: develop e-commerce in order to overcome any existing restrictions. Product testing and the development of novel formulations, e.g. through synbio. And finally, delivery to the consumer, the key categories being flowers, concentrates, edibles/health, and pharmaceuticals. 'Large companies are beginning to position themselves to capture shares of the emerging market,' says the Lux press release, 'with beverage companies providing the greatest momentum.' Back in 2018, Sam Nejame mentioned Coca-Cola as a company very much interested. The idea was to develop CBD infused drinks. Maybe the fact that Coke's 2017 sales were down 15% from 2016 had something to do with that. But since then, Joshua Haslun says, little has been heard from that project. Now, the alcoholic beverages industry might be more interested. Like Heineken.
All in all, the Lux Research figures testify to a cannabis industry that has taken off. And, as Sam Nejame notes, it is unlikely that federal US policies could wrestle this genie back into the lamp. Cannabis, a blessing to the synbio industry and a expansion of our minds!
Interesting? Then also read:
The many faces of hemp
Leon Mur: plant ingredients have much potential
GreenTech 2019: new crops and technologies
(Visited 46 times, 1 visits today)