GreenTech 2019 is the major horticultural fair, to be held June 11-13 in Amsterdam. As they say themselves: 'GreenTech 2019 brings people and technology together to increase growth, productivity, sustainability, inspiration and pleasure in horticulture. Because we believe that improvement and innovation in horticulture will contribute to increased wellbeing for people.' With 477 exhibitors, this is one of the major horticultural fairs in the world.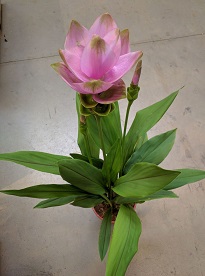 Health
Greentech 2019 plays into the existing interest in health issues. Consumer demand for new and exotic crops creates opportunities but also challenges for horticulture. Vitamins and minerals become more and more important. These changing views create promising opportunities in the coming years for horticulture. Greentech 2019 will devote attention to new horticultural crops like vanilla, curcuma, black pepper and medicinal cannabis. On vanilla, Filip Noort, a crop specialist at Wageningen UR, says: 'Vanilla is a special crop to work with – because growing, flowering, developing and curing will take a lot of time – but for pollination you won't get a lot of time.' Noort will explain how this process works and go into experiences of growers and investors. Curcuma and black pepper are new horticultural crops. Companies, universities and authorities have joined forces under the name of NEXTgarden Ingredient Farm. The sector expects benefits in areas like sustainability, logistics, availability and production costs.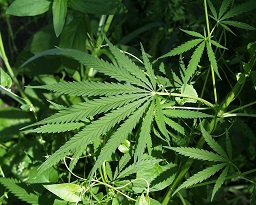 Cannabis
Cannabis is much in the spotlight at the moment. One country after another legalizes the crop. The Netherlands used to be a forerunner, but discussions on cannabis are in a stalemate for a long time already. Growing medicinal cannabis in horticulture is allowed however. And that immediately raises many questions. Therefore Greentech 2019 will devote a special session to this crop; and one of the pavilions will be devoted to it. We are at the very beginning of understanding the medicinal value of cannabis. For instance, CBD oil has suddenly become popular as a pain controlling agent. It contains many substances that could contribute to this, but precisely for this reason it has not yet been approved as a medicine. Regulation requires the exact identification of the 'active component' and the proof of its functionality in double blind tests. Nevertheless, growing medicinal cannabis does seem to have good prospects.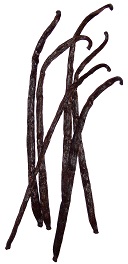 Many subjects at Greentech 2019
A special knowledge session will be devoted to vertical and indoor farming. This is a rapidly growing horticultural branch with high-tech innovations and rapid developments. And Dutch horticulture needs to move away from natural gas, but which alternative will be the most effective? Lectures will be held on hydrogen and geothermal heat. Data sharing is hot and offers many opportunities, but doubts abound on data sharing like 'what will happen with my data and confidential business information'. One of the lectures will be called: 'From data to information, for no insight without prospects'. Other horticulture experts will discuss topics like organic greenhouse growing, the use of Artificial Technology for greenhouse production, autonomous greenhouse management, water and energy efficiency, LED lighting strategies, greenhouse heating without fossil energy, climate control, human capital, robotics, organic crop production, biological crop control without chemicals and precision horticulture. Find out more about the knowledge programme and planning on https://www.greentech.nl/programme/.
Interested in Greentech 2019? Visit the GreenTech website for more information and registration. Until June 3, registration on www.greentech.nl is free. After June 3, online registration will be charged € 40 p.p. (including VAT). At the fair, entrane will cost € 70 including VAT.
Interesting? Then also read:
Indoor farming: good and affordable vegetables for cities
Precision horticulture: what the consumer wants
Rob Baan (Koppert Cress): vegetables are healthy, but we're not allowed to claim so
(Visited 5 times, 1 visits today)