Less than a year ago, at the Biobased Economy network conference in Amsterdam, we heard Avantium's Ed de Jong tell the audience that the long-awaited first commercial FDCA plant would 'most likely' not be located in Europe. But in last March, Avantium announced that it intends to construct it on the BASF 'Verbund' site in Antwerp. What changed their minds? 'A lot has changed in Europe in the field of financial support (EIB, EFSI, Juncker plan, BBI),' Avantium answers to our questions. 'And signing the MoU with BASF was an important factor that contributed to our decision to construct the plant in Antwerp.'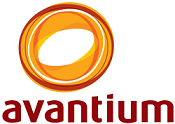 A short update for those who missed the action so far. Avantium, based in Amsterdam, originally specialised in catalytic research. From 2009 onwards it  developed a furanics technology under the name YXY. Furanics building blocks are widely seen as the basis of next-generation biobased plastics and chemicals. Most excitingly so far, Avantium has developed PEF, a 100% biobased alternative to the well-known PET. Coca-Cola, together with Danone and ALPLA, looking for ways to substitute existing PET bottles with a 100% green alternative, organised a competition between Avantium, Gevo and Virent. The outcome of this competition has not yet been revealed, nor do we know the timeline. But at Avantium, they are convinced that the superior properties of their PEF will be decisive.
Avantium, a much-courted partner
This story has made Avantium to a much-courted partner in the chemical world. And it has not done badly so far. In June 2014, Avantium announced that it had closed a financing round of $ 50 million from Coca-Cola c.s. and existing shareholders. In December 2015, Avantium signed an agreement with Mitsui to commercialize 100% biobased chemicals FDCA and PEF in Asia. Last March, the company revealed the closing of a new financing round of € 20 million led by PMV, an independent investment company for Flanders. And finally, it disclosed its long-awaited decision for its commercial 'reference' plant: Antwerp. On a BASF site, in a joint venture with them.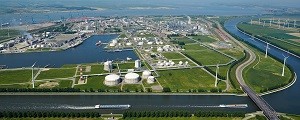 Finally, you appear not just to have looked for a location for your plant, but also (and maybe primarily) for an industrial partner. Why have you made the choice for BASF? What factors have contributed to that choice? 'The joint venture combines Avantium's specific technology, the pilot plant operation, application know-how and intellectual property for FDCA and PEF with BASF's experience and credibility in market development as well as commercial and large scale production of intermediates and polymers.'
And which factors have contributed to the choice for Antwerp? 'The reference plant will be integrated in the Antwerp Verbund system of BASF which offers a lot of operational advantages as a result of having a world class infrastructure for chemical operations. It is an excellent location in relation to logistics and raw materials sourcing. In addition, the proximity to Amsterdam (headquarters) and Geleen (pilot plant) is an advantage for the joint venture.
Avantium intends to form a joint venture with BASF. Does this joint venture have any other plans, apart from Antwerp? 'The intended joint venture will be working with the FDCA- and PEF-technologies of Avantium. Avantium owns a broad patent portfolio which will be part of the joint venture. The reference plant will be integrated in the Antwerp Verbund system. First this reference plant is needed to commercialize FDCA and PEF and establish the technology at a commercial scale. The industrialisation phase can start once the technical foundation is established and the market has been sufficiently developed. Depending on the market development a mid-term completion is targeted. We do not disclose details on the projected timeline. The intended joint venture will focus on FDCA and PEF for the packaging industry, in particular films and bottles.'
Did Coca-Cola c.s. already decide for PEF in the race they organised? If not, how does the expected timeline look like? 'The Coca-Cola Company, ALPLA and Danone are longstanding partners of (and also investors in) Avantium. The joint venture is evaluating potential transitions of the partnerships into the new joint venture. Since 2011, Avantium has supplied PEF to these companies for technical assessments and development purposes. It was agreed that no customer specific information would be disclosed.'
An exciting period
Avantium remains a company that attracts much interest. 'With the planned joint venture, we want to combine Avantium's specific production technology and application know-how for FDCA and PEF with the strengths of BASF,' said Dr. Stefan Blank, President of BASF's Intermediates division. 'Of particular importance is our expertise in market development and large-scale production … of intermediates and polymers.' And Tom van Aken, CEO Avantium: "We are in an exciting period where all pieces of the strategy are coming together and major milestones are achieved…. Through the joint venture that we intend to set up with BASF, we aim to rapidly deploy the YXY technology and be the technology and market leader in FDCA and PEF.'
(Visited 17 times, 1 visits today)