Archives by date
You are browsing the site archives by date.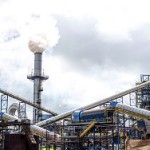 Cellulosic ethanol costs vary greatly among the six units now in operation across the world, according to Lux Research. The single most important factor contributing to the cost differences is feedstock costs. Sugar cane straw costs are half those of corn stover. Price differences indicate that innovation is needed in several relevant areas, says Lux.

With great sadness we announce that Paul Reinshagen has passed away, one of the founders and editors of this website. He died this week, 78 years of age. Paul Reinshagen was a happy man. All his life, he had the opportunity to do what he was good at and what he liked: writing an article.
Roundup, scientifically called glyphosate, is the most widely used and most widely criticised weed killer. Official studies find over and again that the agent is not very toxic to humans and animals; but there is a stubborn undercurrent that links up Roundup with all modern ailments. It is much like in the climate debate, in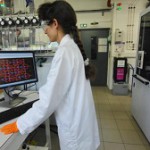 'If you had asked me five years ago which branch of catalysis would gain the upper hand, I would have said biocatalysis,' says professor Sébastien Paul, head scientist of the Realcat program in Northern France. 'But with recent developments, I look upon hybrid catalysis, the integration of chemical catalysis and biocatalysis, as the most exciting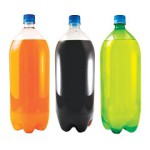 Coca-Cola and Danone have not yet decided on biobased plastics for their bottles (PET or PEF), but DuPont announces another competitor: PTF. Last month, it published its plans to construct a 60 ton/year 'demonstration plant' (rather a pilot plant, at this size) in Decatur, Illinois, USA. Not for PTF though, just for its component FDME.