The effects are well-known. After an evening with just a little too much wine consumption, you wake up with a headache. Not because of the alcohol but because of the sulphite in the wine. Sulphite is an antioxidant, a necessary ingredient as wine left on its own will gradually be oxidised to vinegar. But Biolethics has now developed estaan, a 100% natural alternative. Which – as the developers claim – will preserve all properties ad taste of the wine.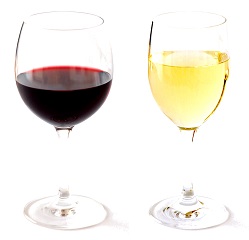 Biolethics has been founded by the Dutchmen Rob ten Herkel en Ton Kléberg. Together with a number of researchers and universities they developed estaan in four years' time as a 100% natural alternative to sulphite. The most important criterion for application in wine was that all properties, and the taste, would remain intact.
Estaan, a versatile product
Estaan is a natural complex of polyphenols, extracted from plants. The ingredients are derived from six different plants from three continents. All natural, without synthetic components. Elaborate tests have preceded the application. Wine is the first product in which estaan is used. But it can also be used as an antioxidant in silver onions, mustard, cosmetics, sliced vegetables, dried fruit, meat substitutes and potato chips.
The developers call the substance the food preservative of the future. 'The biggest breakthrough in the food preservative history.' The plant formulation is based on a sequential multiphase separation technique, followed by purification steps. A process in which all active components stay intact.
The first product with estaan has now been introduced on the market – a wine of course. It is a Pinot Noir, called Novatura 2019. With 'aromas of fresh fruit, wild cherries, blackberries, soft spices and vanilla. Ideally suited as a chilled wine in summer.' Marketed by Colonjes, the first wine company licensed to use estaan. More applications will follow shortly!
Interesting? Then also read:
Tree bark: an untapped resource
Trend: green cosmetics
Food loss and waste to be reduced by better management and new technologies
(Visited 57 times, 1 visits today)