Biobased chemical building blocks go through a difficult phase: with falling crude oil prices over the past years, these chemicals had a hard time to remain competitive to fossil-based chemicals. Nevertheless, a nova Institute report predicted an 8% p.a. growth across the board for them in the five years to come. Last month, nova Institute refined its predictions in a new report, focusing on their commercialisation and development. The new price relationships have tended to favour specific biobased building blocks over drop-ins, that are intended to substitute established fossil-based chemicals.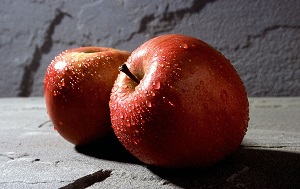 Some biobased building blocks struggle
In typical drop-in markets like ethylene and propylene, biobased projects have been abandoned or postponed. For instance, Braskem and Dow Chemical shelved their biobased propylene development projects, while Mitsui abandoned its sugarcane-based ethanol joint venture with Dow Chemical in Brazil; the aim of the latter project was to build a major biopolyethylene plant. Other companies have started rethinking their growth strategies, as a return to high oil prices is not likely in the foreseeable future.
But with specialised biobased building blocks, things may be quite different. These are chemicals that are difficult to synthesise along the petrochemical pathway and therefore have not acquired an important place in the petrochemical system as it has evolved over time. Their volume is small and their price is relatively high. But they may carry great promise in an evolving biobased chemicals system, that does not start from simple hydrocarbons but from complicated biomaterials like cellulose, lignin or proteins and would therefore facilitate quite different approaches to chemical industry. These are products like diacids (succinic acid, adipic acid, dodecanedioic acid, furan dicarboxylic acid), diols (1,3 propanediol, 1,4 butanediol) and several others like epichlorohydrin and lactic acid (check here for factors that determine this). These relatively new products carry great promise, for they will facilitate the production of new polyesters, nylons etc., so far unattainable because of high feedstock prices. As the nova report mentions, even petrochemical companies, whose profits have been affected by low crude oil and petrochemical prices, are looking now for opportunities to expand their portfolios to include the production of such biobased building blocks.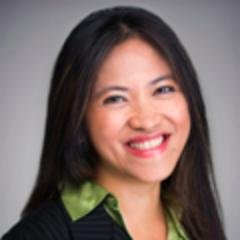 Towards biobased specialties
Technological developments are instrumental in promoting this line of action too. Synthetic biology, a branch of science that is particularly useful to processing biobased materials, is developing at great speed. New catalyst technologies enable the production of these biobased building blocks at lower prices, and are therefore helping them to enter the commercial market faster. I asked Doris de Guzman, the author of the report, if she would agree that drop-ins are quick to implement but heavily dependent on oil prices, whereas biobased specialties are slow to develop but have the potential to capture markets of their own. 'That's a fair assessment,' she answered. 'Biobased specialties fit the requirements of a developing industry for two major reasons: 1) You don't need a lot of volume, 2) These specialty chemicals have higher asking prices depending on their performance benefits. But you are correct that these require more time for research, it needs people that know how to formulate and understand what their end market needs.'
The report also mentions that there is a 'renewed interest' in a relatively old biobased building block, lactic acid. What is this interest, I asked. 'Lactic acid as a building block (not just for producing PLA) has varied uses but price has always been a hindrance,' Doris answered. 'The development of methane-based lactic acid and lactides could lower this barrier. Also, more use of D-lactides in the production of high-heat resistant bioplastics could open up more applications for PLA in engineering thermoplastics.'
Promising biobased building blocks
And then Doris de Guzman mentions a number of very promising biobased building blocks, just at the start of their development. Like propanediol (PDO). 'DuPont is heavy on R&D/marketing for this product, and it has proven performances in the polymer area (PTT).' And farnesene, a family of terpenes that is rather common in nature, 'it is just starting but it has a lot of potential high-performance benefits as a building block. It seems to be doing well in the cosmetics/personal care area. In the specialty chemicals sector, farnesene as an alternative for isoprene/butadiene could go well in the adhesives/resins/rubber market. Total Cray Valley is now just starting to market their farnesene-based products.' I also asked her opinion on isosorbide, a product with high potential about which I wrote some time ago. 'Unfortunately, we have a problem getting recent information on isosorbide since Roquette seems to be the only active player in this field. The problem for all these products are supply issues. They have only producer, and buyers will be hesitant if they cannot get enough materials from anywhere else.' And Doris goes on saying that there are a few other biobased building blocks that she considers successful, on which she reported in the nova study. Like 1,5 pentanediamine. And 11-aminoundecanoic acid. For more information you would have to check the report.
Summing up, biobased building blocks have a bright future, but not right away. As we tend to say at Biobased Press, biobased chemicals and polymers will break through on performance, not on price. In other words, we will see much more of them coming, as the new products first have to be developed and then again marketed.
Interesting? Also read our articles:
The case for new biobased platform chemicals
Biobased economy strategy: through specialty chemicals and materials
Biobased chemicals will develop beyond the obvious

(Visited 43 times, 1 visits today)