Last month, the European Parliament finally agreed on a new compromise on the use of biomass for energy. Nova Institute listed the main effects of the new regulations on the (competing) sector of biochemicals and biobased materials.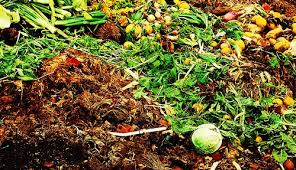 Competition for biomass
Since the inception of a European policy to lower CO2 emissions, energy policy has negatively affected green chemical industries. Energy policy stimulated the use of biomass in the energy sector, thereby driving up biomass prices. Green chemical industries, insofar as they used the same feedstock, had to pay higher prices. Far from denying the need for a renewable energy policy, the biobased chemical sector tried to secure the same prerogatives as the energy sector. The green chemical sector never fails to stress that it creates much added value and employment from biomass all by itself. Let us be clear: relatively much more added value and employment than the bioenergy sector, that exists solely by virtue of subsidies and regulations. Apparently, so far this argument did not strike home, the compromise now adopted by the European Parliament still does not consider their needs.
European renewable energy policies are in constant revision, particularly with regards to biomass, to the distress of industry that needs a long-term perspective for its investments. Biomass policies have been under attack from many sides; the most influential criticism coming from NGOs that pointed out the negative effects of land use change, particularly in poor countries where land for subsistence farming could be bought by investors and turned into large-scale energy plantations. More subtly: indirect land use change (ILUC) in poor countries as the result of growing energy crops in developed countries, thereby displacing food crops to other countries. Therefore, the main object of the present compromise is to counteract ILUC. The regulation does not mention, let alone consider the existing competition for biomass and agricultural land between the energy and chemical sectors.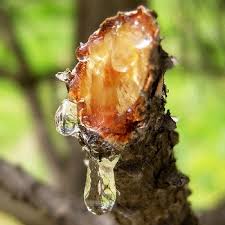 Mixed blessing
For the green chemical industry, the new regulations constitute a mixed blessing. A new list that sums up wastes and residues eligible to be processed to biofuels has the biggest negative impact. Biofuels derived from these wastes will be double counted in calculating the contribution of countries to the fulfilment of the European guideline. Therefore biofuel producers using these resources will have a strong position and can afford to pay a higher price. Among these wastes are resources already used as a feedstock by biobased chemical industries, like glycerol and animal fats. Other products like algae and lignin (why would they be classified at all as wastes or residues?) are also included in the list; chemical science is trying hard to find technologies to process these resources into green chemicals, but if their price on the market would rise too high, this research might not result in any investments. But the biggest mistake in this list is the inclusion of tall oil, a side product of paper mills, that has been used to make chemical products for decades. Products used in substitutes for antibiotics in animal feed, tires, paints, inks, adhesives, and products that enable the reuse of asphalt. Regulation as it is proposed now could divert much of this resource to energy applications, with lower added value and probably lower employment as well.
But Nova Institute also lists positive effects. The main of these is a larger role for electric transport (from renewable resources) as a means to fulfil the reduction in CO2 emissions. This will mean that there will be less need for biofuels, and hence less pressure on land and biomass to produce them. This will 'strongly' work in favour of biobased chemicals and materials, according to the judgement of nova institute, but only in the long run. So there still needs much work to be done in order to get the green chemical industry and its needs on the political agenda. Nova notes that the regulation now in the course of adoption will only be valid until 2020 – the first skirmishes for the post-2020 period will begin shortly.
(Visited 14 times, 1 visits today)