In this series, we discussed three design rules: reduce capital costs and create jobs, be lean on materials flows, and preserve structure. Our last guideline, elegance is beautiful, sums up the former three and enlarges them.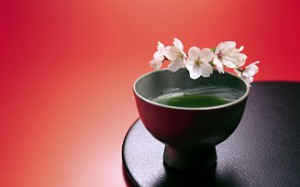 Elegance in chemistry means arriving at one's goal with a minimum of effort (measured in energy use and number of reaction steps), and a maximum of result (measured in yield and quality of the product, and in low waste production). Petrochemical industry, albeit very successful, is anything but elegant. Some of the processes that are the heart of it, like the Haber-Bosch reaction, are proverbial for their lack of elegance. Haber-Bosch produces ammonia from hydrogen and nitrogen at a low yield, requiring much energy supply and high pressures. Typically, the reaction can be circumvented by using amino acids from proteins as a feedstock. Petrochemical industry uses much energy in a multitude of process steps, and produces much waste, often toxic in nature. In the course of time, elegance has been added, in the form of heat exchange between reactions that produce and consume heat, and a 'product tree', in which products build upon each other.
Elegance is the key to economic success
Biobased industry has the opportunity to be elegant from the outset, much to its advantage. By preserving structure, reactions require less inputs and produce less waste. Being lean on materials streams not only reduces inputs and environmental effects, but also adds to the net economic benefit. Using biotechnological pathways, multiple reactions can be combined in one step if one can engineer the microorganisms cleverly enough, thus adding again to elegance. And reducing capital costs also means that industry will not need to be large any more in order to be successful. Elegance, we conclude, will be the key to the economic success of the biobased industry. And possibly to its public acceptance as well.
It should be noted that the caption of this article does not read: small is beautiful. Size is not the primary issue. Although we expect biobased industries to be smaller in size generally than present chemical industries, being small is not at the heart of the transition. True, there are good economic reasons for being small. Unlike fossil fuels, biomass as a feedstock is dispersed in nature. And particularly when wet, biomass cannot be transported along large distances. Therefore, biobased industries will have their roots in their regional environments, much more so than present industry. That does mean a reduction in size, but not for the sake of itself.
Elegance will speed up innovation
In the report mentioned earlier ('Rules for the bio-based production of bulk chemicals on a small scale' by Elinor Scott, Marieke Bruins and Johan Sanders), the authors use their data to investigate whether biobased industries could indeed lower their capital costs and build competitive and medium-sized industries, producing 15,000 tons/year of a variety of products. For sugars (using anaerobic fermentation) and amino acids as a feedstock, they find total investment costs of € 12 to 15 million for such plants, which is a value that even for first-of-a-kind factories is quite acceptable. ('Did you ever propose a first-of-a-kind factory costing € 80 million to your directors, as I have done three times during my career?' Johan Sanders asked his audience at his valedictory speech, implying that this would be a recipe for disaster). The prices at which these factories could deliver their products are calculated to be competitive. This does not mean that larger factories could not be constructed, but in biobased industry economics of scale are much smaller than in petrochemical industry.
Johan Sanders finally draws a conclusion that might raise hope in the hearts of the proponents of biobased economy. If medium sized factories at € 15 million could be competitive, this would greatly speed up innovation. Quite importantly, entrance risks would be greatly reduced. And innovations could be applied quickly at full scale, thereby erecting a platform for the next step. Elegance will therefore bring the advantages of a mature and quickly developing industry. It will allow us to profit from a small scale, while avoiding its disadvantages. Elegance is the key to the success of the biobased industry.
This series 'Design rules for the biobased industry' consists of the following articles:
#1: reduce capital costs and create jobs
#2: be lean on materials flows
#3: preserve structure
#4: elegance is beautiful