At EFIB in Brussels last month, Tom Beardslee proudly presented Verdezyne's achievements in the production of biobased chemicals. His company will be the first to sell biobased dodecanedioic acid in the market; conveniently called DDDA among insiders. DDDA is a dicarboxylic acid containing 12 C-atoms. It is a component of performance products like 6,12-nylon, used underneath motor car hoods. With DDDA, biobased products have now entered the entire range of dicarboxylic acids, essential components of both nylons and many polyesters.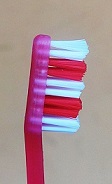 Fermentative pathways for dicarboxylic acid
Verdezyne is a young company, founded in 2008, based in Carlsbad, California. It develops technology for the production of chemicals from oily vegetal feedstock. It employs a staff of 60+ and is venture-backed by strategic and financial investors, including DSM and BP. Next year will see the groundbreaking for its first commercial plant, in Malaysia, for the production of DDDA from palm kernel oil; or more precisely: from lauric acid extracted from palm kernel oil.
Most dicarboxylic acids are hard to synthesize from fossil feedstock, with cumbersome and energy-intensive, environmentally-unfriendly technologies. Therefore, they are attractive targets for fermentative production from biobased feedstock. The C4 dicarboxylic acid, succinic acid, is now being produced by two companies: BioAmber and Reverdia (a joint venture of DSM and Roquette). Plans for commercial production of biobased adipic acid (C6) and sebacic acid (C10) are in a mature state. And now, Verdezyne has succeeded in establishing commercial production of the C12 acid, DDDA.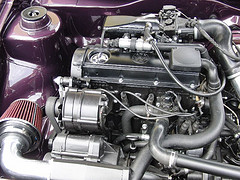 High quality
In volume, DDDA is not a major product. But Verdezyne announced that among its unique selling points is its high quality. Particularly with high-quality nylons, the purity of the components is essential. And in this respect, Verdezyne's DDDA appears to perform exceptionally well. In his Brussels speech, Tom Beardslee quoted a customer who asserted that 'Verdezyne's biobased DDDA yielded the highest-quality polymer that we have ever synthesised.' This would seem to be important, as Verdezyne is planning to roll out its technology to produce more dicarboxylic acids from a wider range of renewable sources. And if in using this technology, they would succeed in maintaining their present quality, their future would seem very bright indeed.
Verdezyne develops two technological pathways. In their 'first generation', they produce dicarboxylic acid of which the chain length is determined by the feedstock. E.g. C12 DDDA from C12 lauric acid, with the same number of C-atoms but with just one carboxyl group. Then they plan to move over to their 'second generation', in which they would be able to produce dicarboxylic acid of any desired length (including C8 suberic acid that is hardly produced nowadays), and even from a wide range of oily vegetal feedstocks. Prospective markets would increase manifold along this path. The world market for DDDA is about 50 kton, of which Verdezyne hopes to capture one quarter in the short term. World production of adipic acid is 2.5 Mton, 50 times as large. And if Verdezyne would be able to maintain the quality of its product, the sky would seem the limit for quite some time. Tom Beardslee certainly put his company on the map!
(Visited 21 times, 1 visits today)