At EFIB, last October, the most brilliant lecture – in my humble opinion – was delivered by Johanna Buchert, a Finnish professor who works at VTT, the Technical Research Centre of Finland. She showed the vast range of products that we can recover by wood biorefinery, from the most abundant biomass feedstock on earth, using modern technology. Anything, from clothing to human food, now lies within the range of technological possibilities.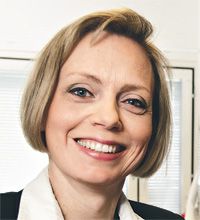 Existing and new processes in wood biorefinery
It is not surprising that the noble art of wood biorefinery flourishes in Finland, a country that produces 100 million m3 wood p.a. The wood processing industry has traditionally been dominated by paper and pulp production as well as saw mill industry. Aside from sulphite pulp for paper making, a traditional pulping industry in the sixties and seventies would produce ethanol, single cell protein (for fodder), and a large amount of lignosulfonates, a low-value side product; already an integrated wood biorefinery. The modern kraft pulping process resulted in less product options with pulp and paper as main products and energy as a by-product. However, this biorefinery concept is now strongly revisited with different business options for the side streams. A future factory could extract cellulose fibre, and valuable products from bark (e.g. fine chemicals and pharmaceuticals), wood extractives (fatty acids used in products like water based alkyd resins), pulping liquor (carbohydrates used as hydrocolloids, emulsifiers and food ingredients) and lignin that can be processed to biofuels or various value-added chemicals. Using modern technology, the factory of the future could be a totally new multiproduct mill with several main products, both bulk and high-value products.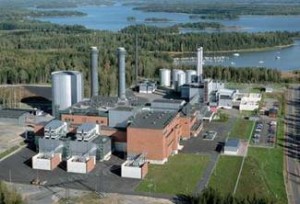 New technologies are being developed for tailored deconstruction of wood biomass to the main wood components (fibres, hemicellulose, lignin) in a form much more accessible to further processing. They have the prospect of producing well hydrolysable pulp for microbial conversions to ethanol or other high-yield chemicals, or alternatively reactive cellulose fibres suitable for composite or textile applications. Wood derived cellulosic textiles to replace cotton are eagerly being investigated especially in Finland and Sweden. Lignin and hemicellulose fractions will become available with new specifications, allowing the entry of new end-users. The interest in lignin as source of chemicals or materials is increasing and processes for lignin isolation from kraft processes are being installed. The new wood biorefinery processes would produce sulphur free lignin, which offers several advantages in chemical and material production. Lignin applications are now becoming a hot topic: the amounts of lignin produced annually are huge, and the variety of valuable compounds that could be produced from the aromatic lignin is almost endless.
New key enabling technologies
But the fundamental renewal of the forest industry and wood biorefinery might come from the use of novel technologies for wood fractionation and processing. Examples include the use of ionic liquids (IL) and deep eutectic solvents (DES) that can open up the cellulose matrix and dissolve cellulose. Biotechnical processing and especially synthetic biology is rapidly emerging and enables conversion of biomass building blocks to a very large array of end products.
So, according to Johanna Buchert, we are on the way to develop a tailored breakdown of wood, and an equally tailored build-up of new materials and structures. The application of cellulose derivatives may develop from bulk products to polymers and high-value fibres for textiles. Lignin may steer away from simple use in bioenergy to produce high-value aromatics and materials. New nature-driven bioactive products for medical or nutritional purposes have been developed and many more will follow. Wood biorefinery has just made a take-off and is going to surprise us. Provided, as Johanna Buchert ended her lecture, we should trust research and invest in it, in international collaboration, to secure the European competitiveness in forest bioeconomy.
(Visited 114 times, 1 visits today)