Dit evenement is voorbij.
World Congress on Biochemistry and Enzymology
25 maart 2019 @ 08:00

-

26 maart 2019 @ 17:00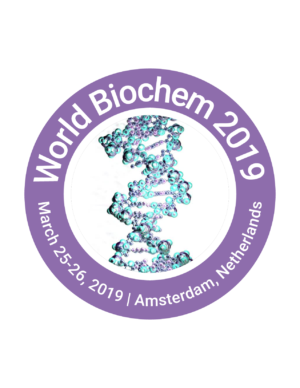 Allied Academics is very glad to invite proficient delegates, scientists, professors, students, young researchers, business executives, scholars, chemists and professionals across the globe to be a part of World Congress on Biochemistry and Enzymology on March 25-26, 2019  to be held at Amsterdam, Netherlands.  Keynote speech, exhibitions, oral and poster presentations outline the key attractions of the conference on the theme "Delve into the chemical concepts of biology".
Allied Academies is one of the leading Open Access publishers and organizers of international scientific conferences and events every year across USA, Europe & Asia. Allied Academies has so far organized 3000+ Global Allied Academies. Events with over 600+ Conferences, 1200+ Symposiums and 1200+ Workshops on Medical, Pharma, Engineering, Science, Technology and Business with 700+ peer-reviewed open access journals in basic science, health, and technology.
You will be sure to have a meaningful experience with scholars from around the world. All members of the organizing committee look forward to meeting you in 
Amsterdam
, Netherlands.
Register now
for the conference  by choosing appropriate packages suitable to you.
Why to attend the conference:
Presenting your ideas and work gives you new perspective about your work as people may ask questions that make you think about your project differently. Gaining expert
knowledge
, exchanging views and information and allowing them to discuss tomorrow's challenges in biochemistry . This event emphasizes at bringing the advancements in the field of biochemistry and related fields.
(Visited 1 times, 1 visits today)