Dit evenement is voorbij.
10th Asia Pacific Congress on Polymer Science and Engineering
23 oktober 2019 @ 08:00

-

24 oktober 2019 @ 17:00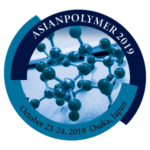 Conference Series LLC Announces Open Registration for Unique Conference Designed for 10th Asia Pacific Congress on Polymer Science and Engineering to be held in October 23-24, 2019 Tokyo, Japan with the theme of "Polymer technology in societal challenges"
ASIAN POLYMER 2019 Will Convene Business Leaders, Professors, Policymakers and Investors to Discuss Key Issues Facing the Polymer science Industry Today.The conference will host more than 30 distinguished panelists and speakers, including business leaders, inventors, investors, Academicians and policymakers. Keynote speakers & Poster presentations. We are very excited about the level of enthusiasm we have received from speakers, sponsors and attendees for this unique conference we look forward to bringing together the Experts in polymers research industry today."
By definition, polymers are huge particles made by holding (synthetically connecting) a progression of building squares. The word polymer originates from the Greek words for "some parts." Each of those parts is researchers call a monomer (which in Greek signifies "one section"). Think about a polymer as a chain, with every one of its connections a monomer. Those monomers can be straightforward — only a molecule or a few — or they may be convoluted ring-molded structures containing at least twelve atoms.