PLANT BIOPROTECH
19 November 2019 @ 08:00

-

22 November 2019 @ 17:00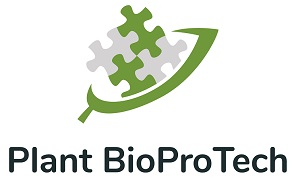 Plant BioProTech
General overview:
2nd edition of the symposium focused on the scientific, economic and political aspects of the plant bioprotection.
Organizers: RIBP/Reims University; IAR – The French Bioeconomy Cluster ; IAV; INRA Morocco
Dates: November 19-22, 2019 – Marrakesh, Morocco (venue: Palm Plaza Hotel)
Registrations are open. Exhibit/sponsorship opportunities are available
Website: https://www.univ-reims.fr/plantbioprotech
Facts & Figures:
We are awaiting 300 international delegates, 60 speakers and 30 exhibitors/sponsors.
4 days of conferences and round tables
Dedicated times for one to one partnering and poster sessions
1 gala dinner (November 20)
1 tourism tour (afternoon of Nov 20)
Draft programme:
The provisional programme is available online: https://www.univ-reims.fr/plantbioprotech/media-files/17654/plant-bio-programme-detaille-template-1-.pdf
Confirmed keynotes speakers: https://www.univ-reims.fr/plantbioprotech/confirmed-speakers-to-date/keynotes,20321,34284.html
Abstract submission:
Submission of abstracts are accepted until May 31st.
Registrations:
Registrations are open. All registrations have to be made online on the event website
Early bird ends on May 31st.
Social networks:
Twitter : https://twitter.com/PBioprotech // Linkedin : https://www.linkedin.com/company/plant-bioprotech/
Newsletter : http://eepurl.com/dO7RT5
Contact
Annabelle Heyvaert – Event officer – heyvaert@iar-pole.com