Archives by date
You are browsing the site archives by date.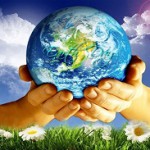 Today, 22 April, is Mother Earth Day. It is an international event, supported by the United Nations. This year's theme is: 'It's our turn to lead'. 'The big decisions that lie ahead,' explains UN Secretary General Ban Ki-moon, 'are not just for world leaders and policy-makers. Today, on Mother Earth Day, I ask each one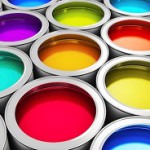 The production of levulinic acid is gaining momentum. Levulinic acid is one of the chemicals on the famous list of green 'chemical building blocks' of the US Department of Energy, some ten years ago. Chemical industry is organised around the production and further processing of such building blocks or 'platform chemicals'; in the biobased chemical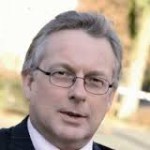 Sorry, we publish this article on Dutch research policy only in Dutch.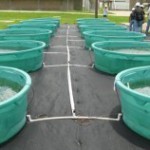 Green, oil-producing algae appear to be able to remove problematic pollutants from waste water. So they clean up the waste and produce fuel at the same time. Researchers of the US Rice University discovered that oil-producing algae can eliminate more than 90% of nitrates and over half of phosphates in waste water. So far, waste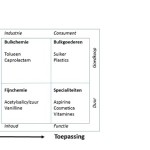 So far, the laws of marketing have been insufficiently dealt with in our articles on biotechnologically produced food, and consumer reaction to it. In marketing, all revolves around a very old principle: how do I position my product on the market? Because that determines to a large extent the profit margin that I can make