Archives by date
You are browsing the site archives by date.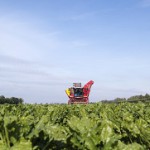 It is tempting to compare them: Naomi Klein's new book This Changes Everything on the disasters that threaten the old order, and our own book Green Growth (in Dutch) in which we highlight the new opportunities that a new order might seize. Although we support Naomi Klein's views on the climate crisis and also recognise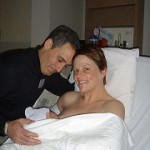 Among the surprising new companies in the biobased industry is certainly Inbiose. This spin-off from Ghent University specialises in specialty carbohydrates: very complex structures consisting of a precisely controlled sequence of simple sugar molecules. Oligosaccharides, in technical terms. Inbiose can produce them custom-made, from 1 kg to 10,000 tons per year. Joeri Beauprez, Chief Scientific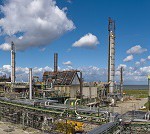 How will Europe, the Netherlands in particular, earn its income in twenty-five years' time, in a sustainable way? How do we prepare for the world of 2040? By green growth, based on the development of sustainable products and services. An analysis of the plans of the major Dutch industrial branches show that they have that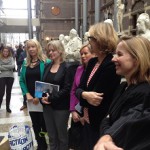 Members of Parliament. Gladly we present to your commission, on your request, our book Green Growth. Gladly, because we feel that our subject concerns everybody. That subject is: 'how is the Netherlands, how is Europe, going to earn its income in twenty-five years' time, in a sustainable way'. In our book, we submit an optimistic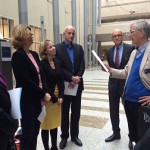 Sorry, we publish this article in Dutch only.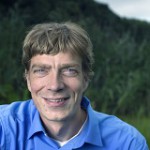 Resistance towards innovative changes is a well-known problem. It troubles many researchers and entrepreneurs, also those who venture into the biobased economy. The science of systems innovation deals with the question how to overcome such resistance. The latest term coined in this science is panarchy, the controlled empowerment of active small groups. As explained by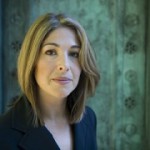 Would there still be safe havens if the sea level starts rising as a result of the greenhouse effect? For the time being, people will be relatively safe in industrialised countries. Even in low-lying countries like the Netherlands, that will be able to defend itself to rising sea levels for quite some time. Elsewhere, the
Our website biobasedpress.eu looks for input from our readers. Are you aware of interesting articles that have appeared in your country, or of actual developments in your sector? We would appreciate it very much if you'd inform us, or even better: contribute to our website. Biobased Press has an international readership Our website now exists